Handle made of Black Micarta with a wood grain effect. The blade goes through the handle (full tang) which is held down by stainless steel rivets resulting in a more robust knife.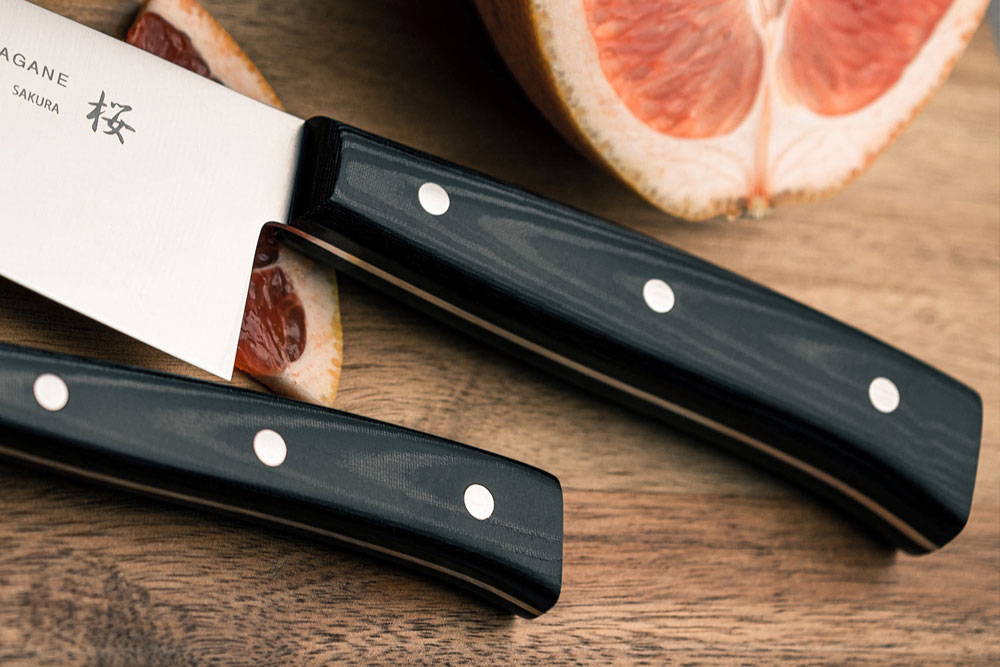 AUS6 Stainless Steel Blade
Tamahagane San Sakura knives made from a single layer of AUS6 Stainless steel with a hardness rating of around 58HRC. The blades are finished by hand inside the Kataoka factory
The word Tamahagane means precious steel. Historically, the word Tamahagane has been known as a particular, very pure and high quality steel produced using traditional Japanese techniques.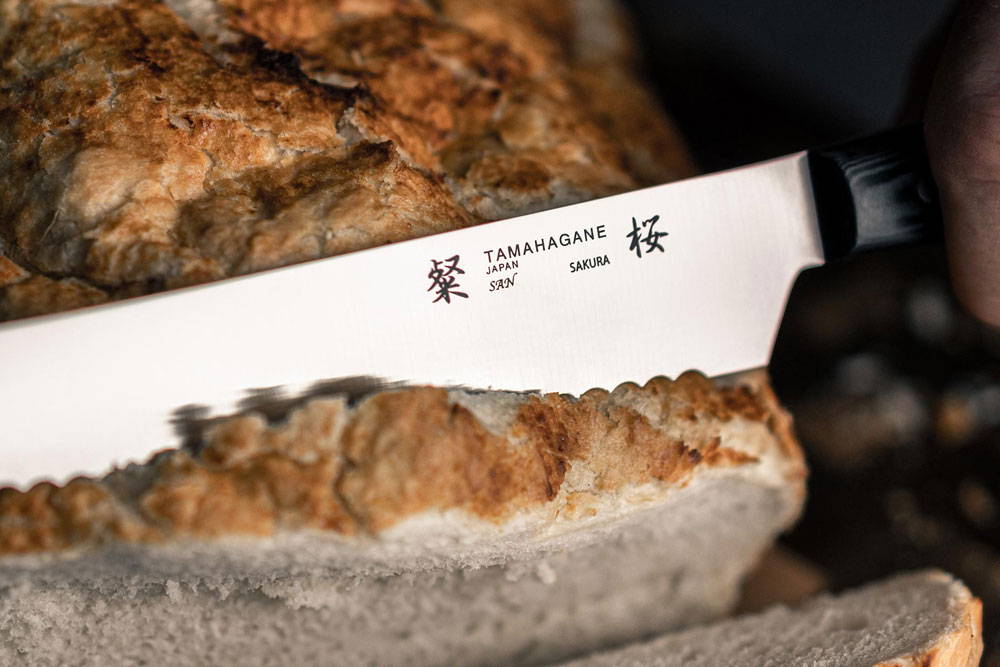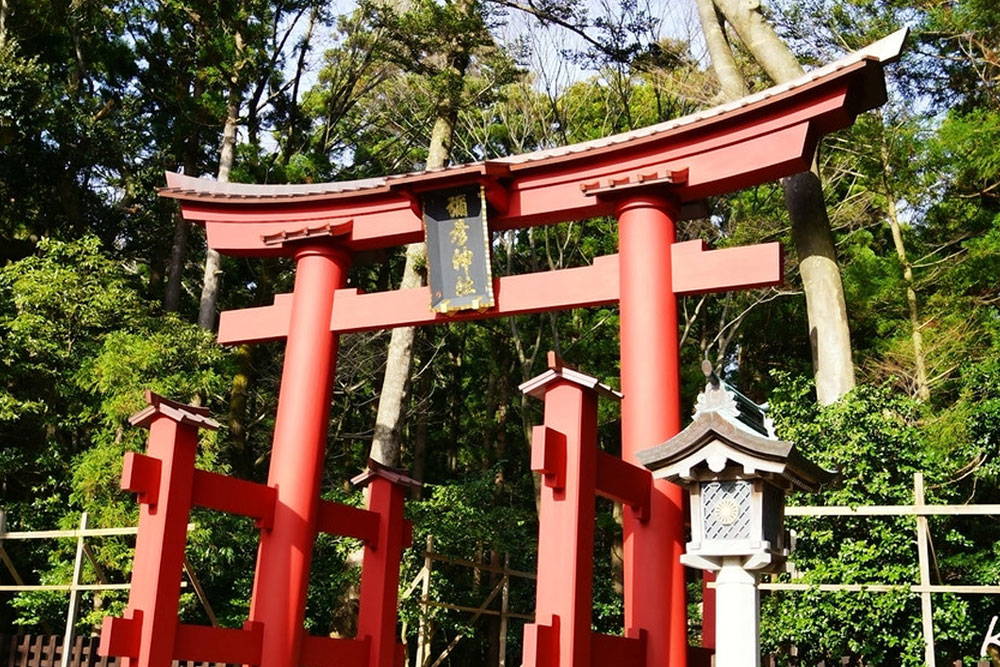 The Kataoka factory in Niigata Japan uses Tamahagane as its brand name, making exceptional knives that are unsurpassed in sharpness and edge retention.